Glow & Nourish - Festive Radiance Duo
Glow & Nourish - Festive Radiance Duo
Price (Incl. of taxes)
Rs. 999
MRP:
Rs. 1,680
40% OFF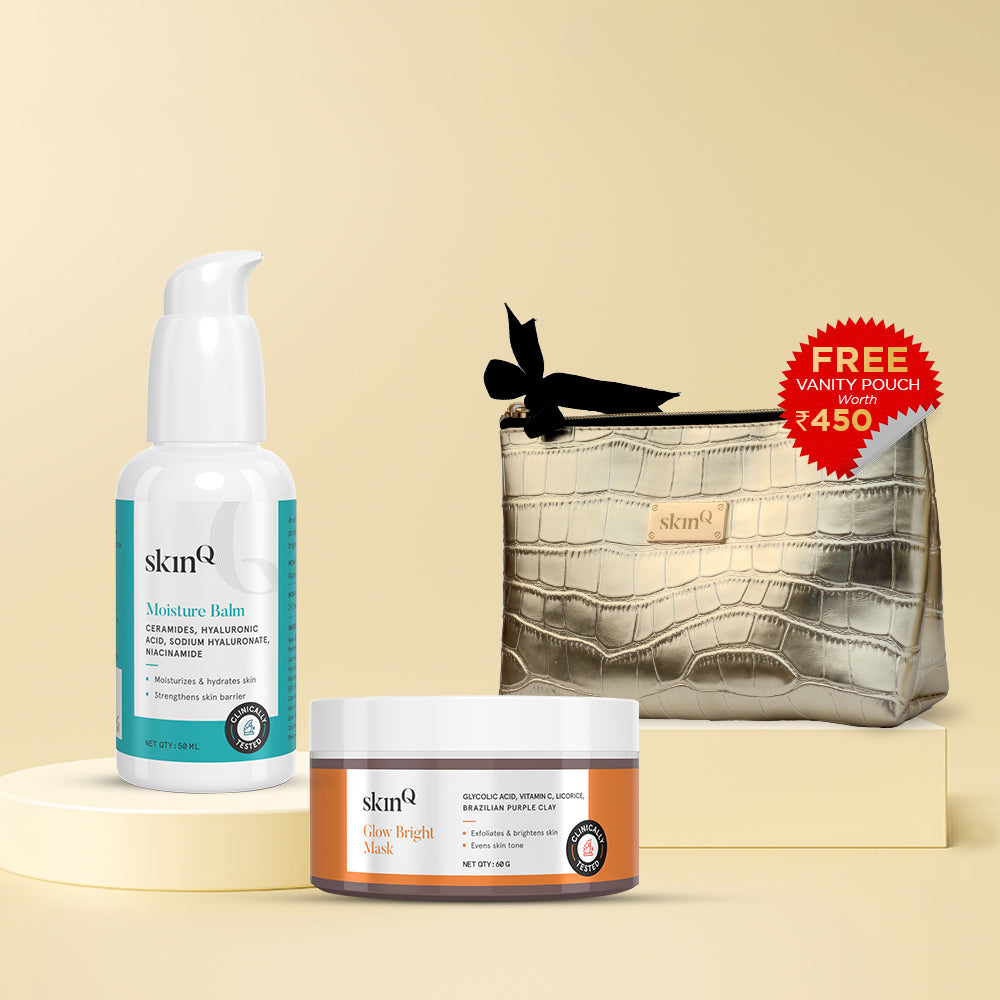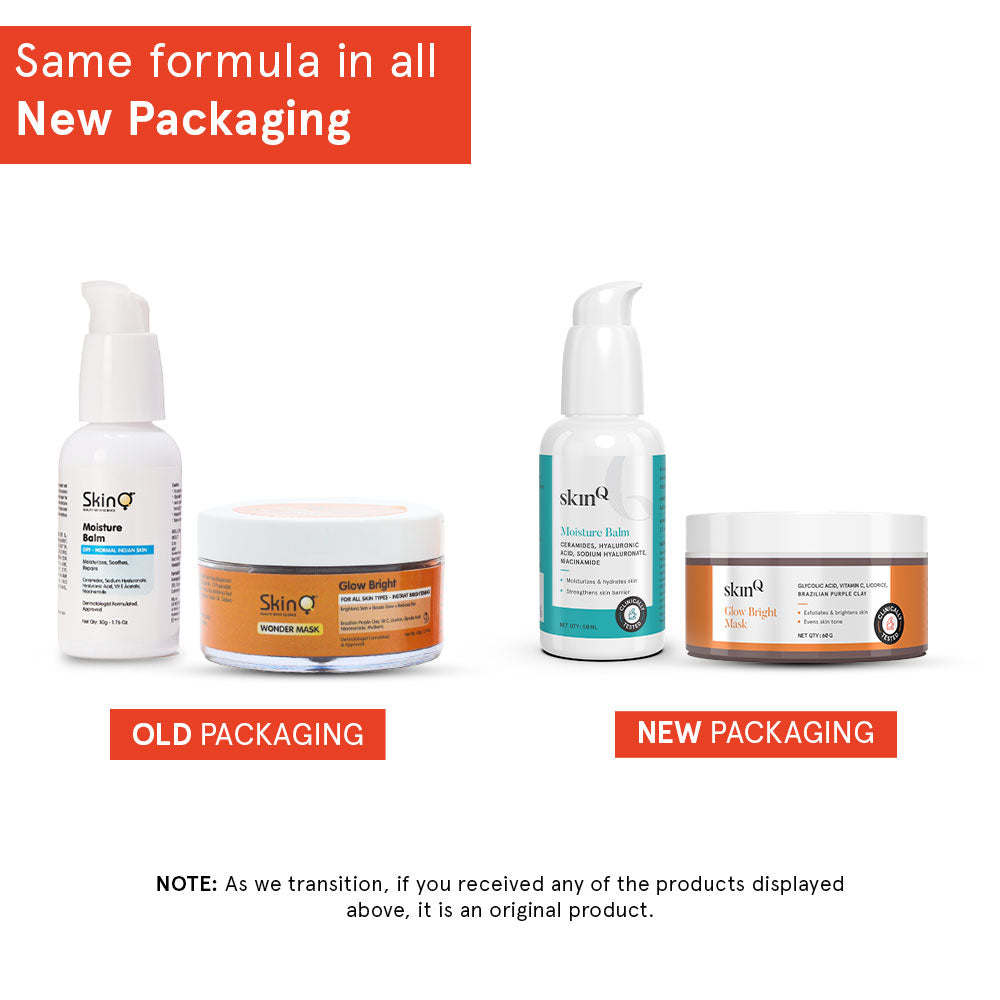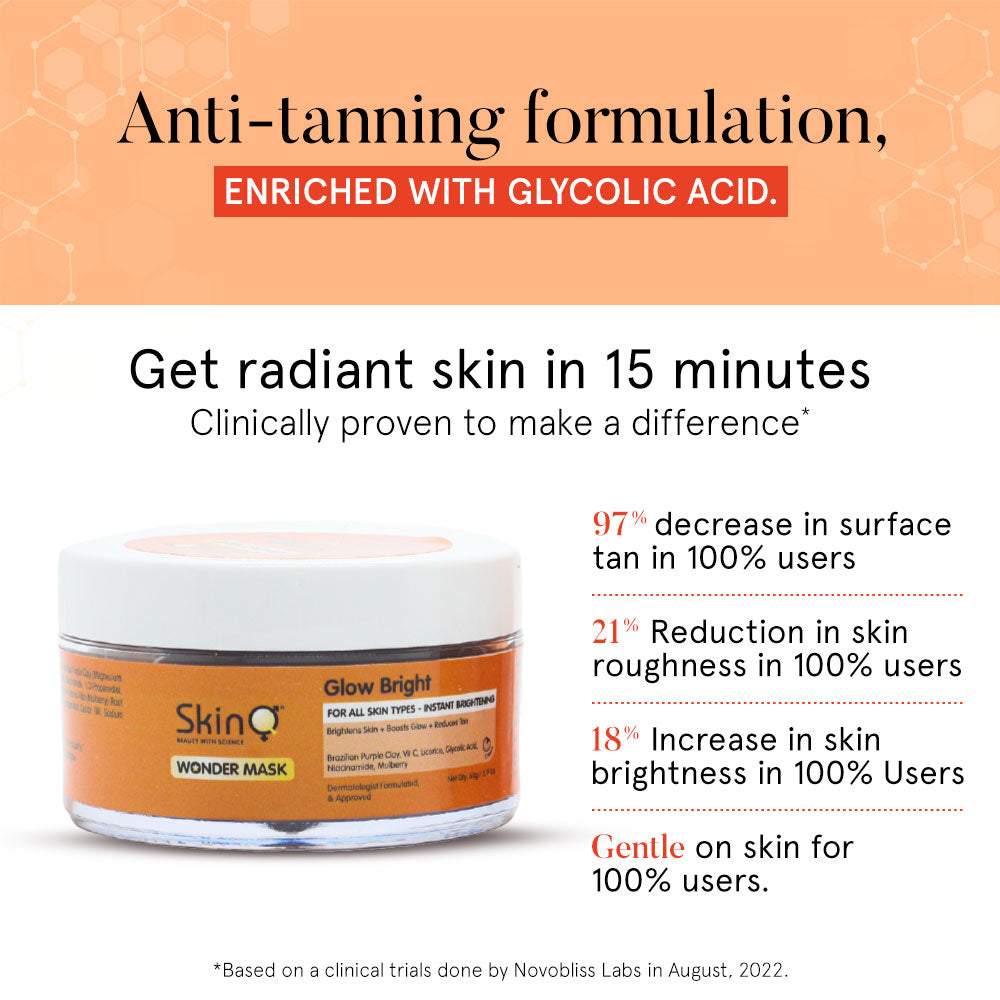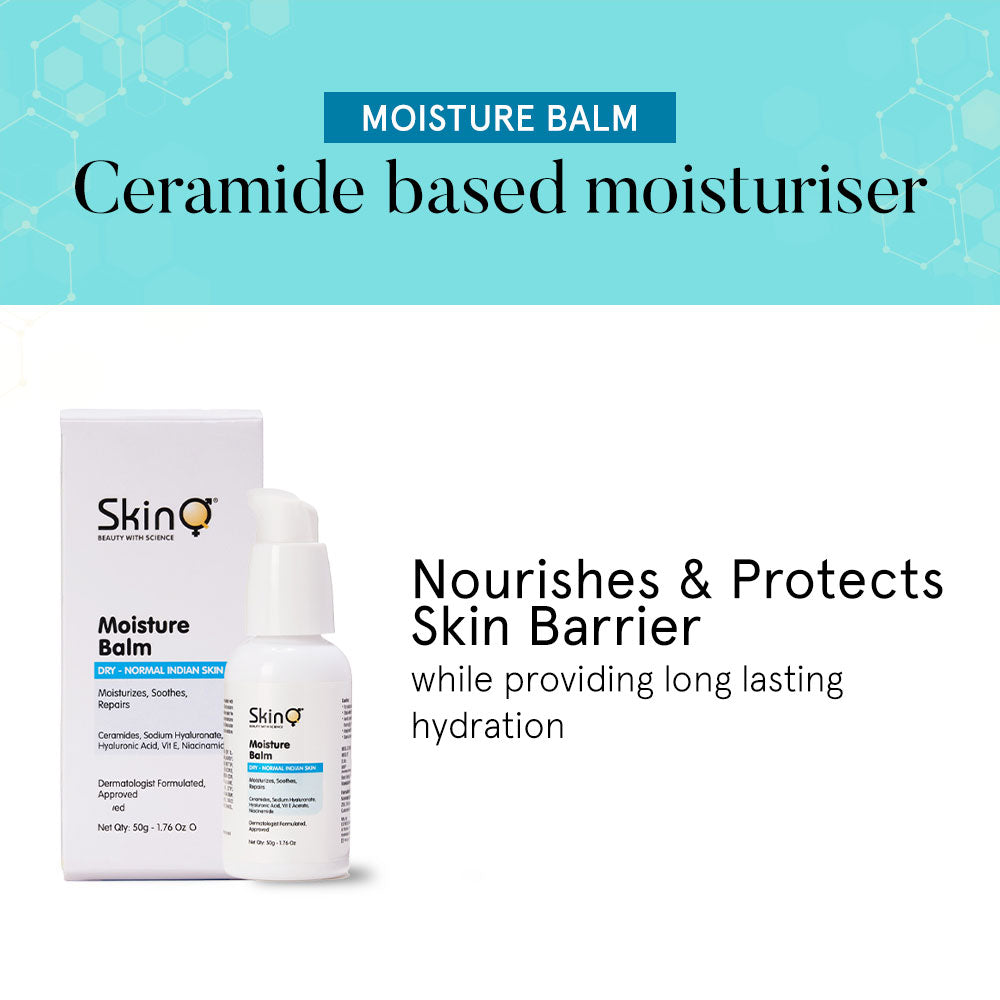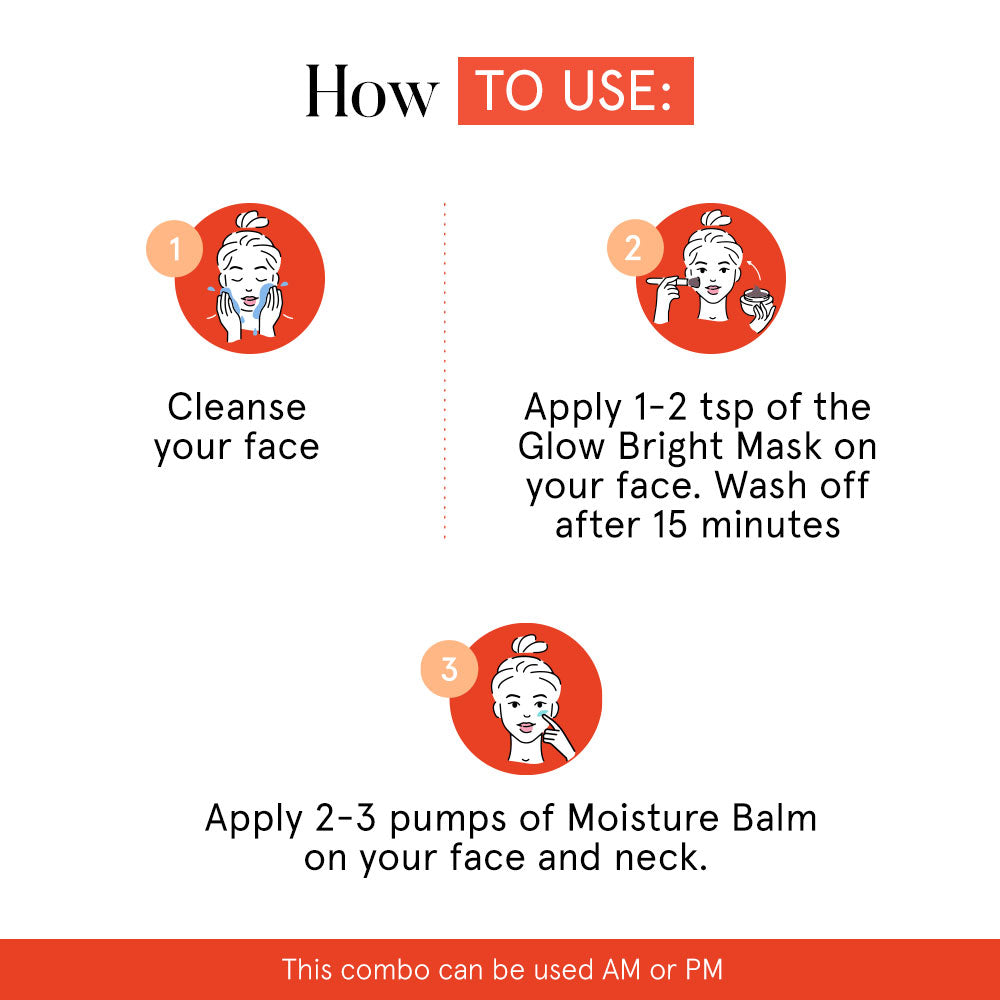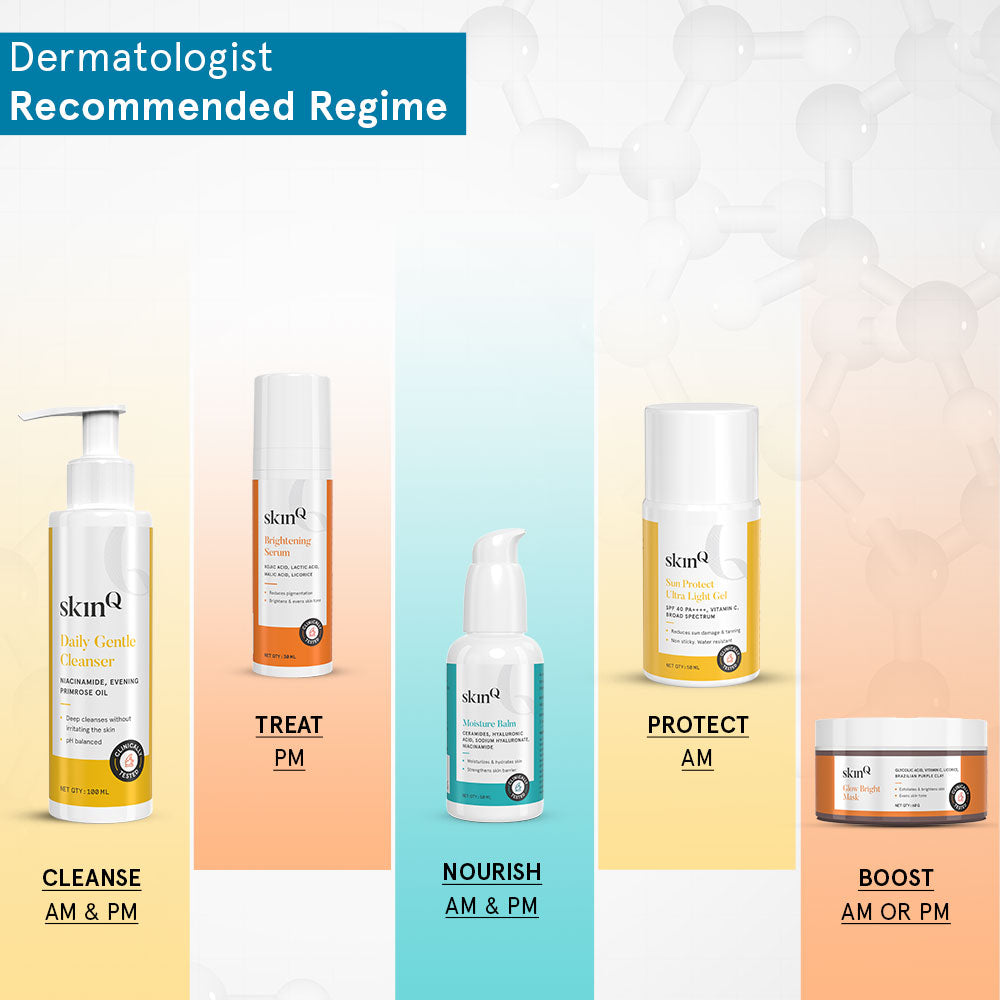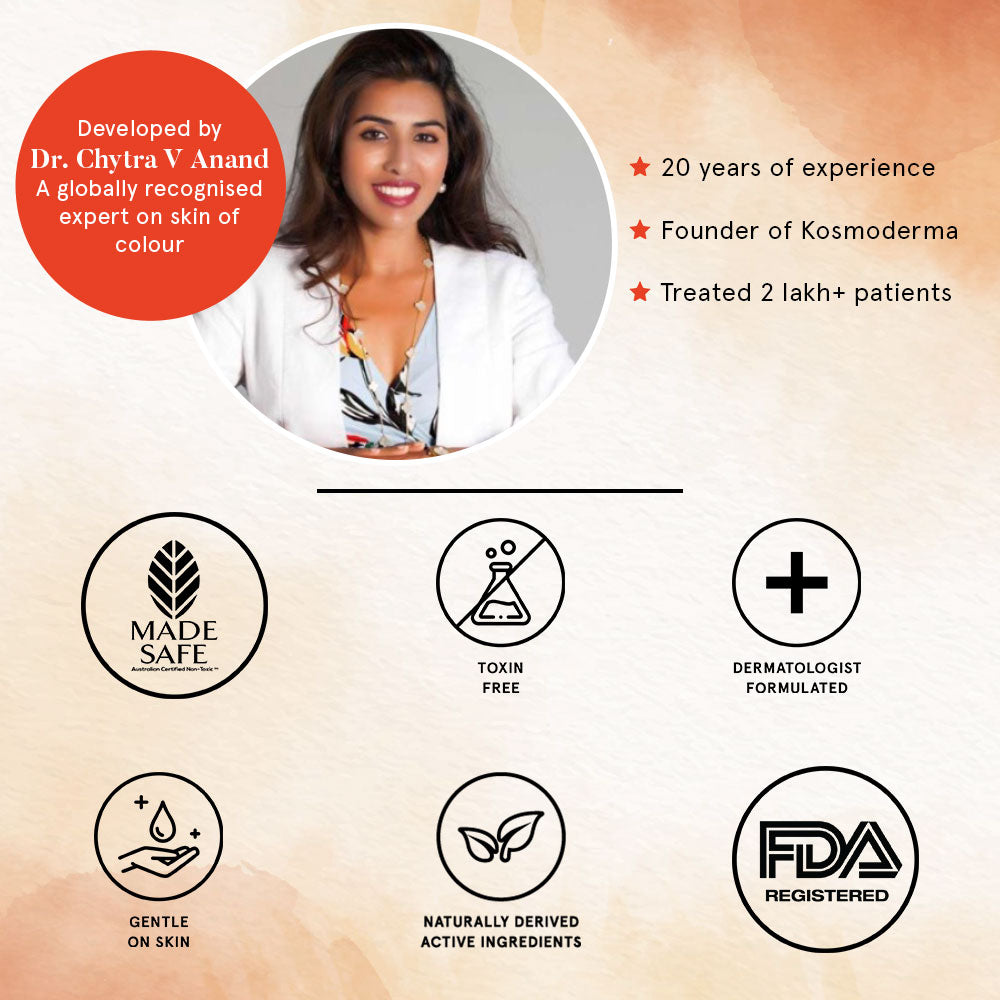 Product description
Dermatologist formulated Daily Moisture balm & Glow Bright Wonder Mask.
Ceramides & Hyaluronic fortified Moisture Balm for soft, plump skin.
Clinically proven Glow Bright Wonder Mask to instantly lift skin in 15 mins.
PRODUCT DETAILS
WHO SHOULD USE IT?
HOW TO USE?
RESULTS TO EXPECT
ACTIVE INGREDIENTS
A Skincare Kit to Glow & Nourish your skin this Festive Season
Glow Bright Wonder Mask
An Active Face Mask That Exfoliates Skin In Just 15 Minutes For Visibly Lighter, Brighter, And Glowing Skin!
Getting ready for the festivities can be a task especially when your daily hustle and workload are already at their peak. We bring you the best face mask for instantly glowing skin to save it from tan, dullness, and pigment spots.
SkinQ's Glow Bright face mask for glowing skin is an easy-to-use, effective, and the best companion you could ask for when it comes to prepping your skin, be it this festive season, a fancy night out, or even important meetings. Niacinamide, Glycolic Acid, and Licorice are the active ingredients in this tan removal face pack that help remove dull-tanned skin, leaving the skin looking brighter and more even toned. This face mask for glowing skin contains Vitamin C, which has antioxidant properties that help boost skin glow and make you look younger.
Just 15 minutes with this one-step tan removal face pack is all you need for you to be ready and step out with visibly glowing radiant skin.
Moisture Balm
An Active Face Moisturizer that Soothes, Moisturizes & Repairs Skin Barrier. Your hydration quotient will play a big part in improving your glow while you prepare for the festivities.
If you are suffering from dull, dry, and dehydrated skin, and your skin feels damaged and irritated, then this combo is the perfect fit for you. Boost your hydration game by introducing your skin to our Moisture Balm face moisturizer. It is a lightweight moisturizer, suitable for all skin that provides ample hydration and nourishment. Forget your dry skin woes with our dermatologist-formulated, multi-purpose moisturizing cream for the face and neck.
When our skin is adequately hydrated, it appears smooth, soft, and supple; in contrast, dry, itchy, and dull skin is a sign of dehydration. This festive season your skin needs that extra hydration to reflect a healthy glow. Without that hydrate quotient, your skin will not perform its best. Our Moisture Balm moisturizer cream is especially proud of its multi-active ingredients, which include Ceramides, Hyaluronic acid, Niacinamide, Vitamin E, Sodium Hyaluronate, and Shea Butter. All of these ingredients work together to nourish, repair, and soothe the skin.
Our Festive Combo is best suitable for people who:
Need a quick festive pick me up
Want that lasting glow and sun protection
Suffer from dull and tired-looking skin
Have blotchy skin or uneven skin tone
Have tanned or pigmented skin
Want a quick fix for continuous skin maintenance
Want to get rid of stubborn spots and marks
Normal to All Skin type
Step 1
Cleanse your face with a gentle cleanser to get rid of that excess dirt and grim. We suggest SkinQ Daily Glow Cleanser- infused with active ingredients.

Smear 1-2 tsp of the product on your entire face. Make sure you apply it evenly on your face. Leave the mask to dry for 15 minutes, then wipe it off with wet cotton or rinse it off with cool water

Step 2
Post using the mask, apply a lightweight, non-comedogenic moisturizer. Thereafter take 3-4 pumps of the Moisture Balm and apply it to your face and neck.

For added protection apply sunscreen 20 minutes before stepping out.
✔Gives your skin an instant boost and radiance
✔Gives the skin long-lasting maintenance on constant usage
✔Reduces tan & pigmentation
✔Protects your skin from environmental stressors & sun damage
✔Prevents TransEpidermal Water loss (prevents dehydration)
✔Reduces dryness, dehydration, sensitivity
✔Makes the skin look smooth, soft, and healthy
✔Brightens dull skin and improves skin texture

Glow Bright Wonder Mask

Glycolic acid: The most effective form of AHA derived from sugarcane exfoliates the skin and promotes cell turnover to remove dull skin and tan.
Niacinamide: An powerhouse ingredient that improves skin's natural barrier, minimizes pore size, prevents UV damage, and brightens skin
Licorice: An active that brightens the skin, softens the skin texture, heals acne scars, and works on hyperpigmentation
Ethyl Ascorbic Acid (Vit C)- A potent and stable form of vitamin C that fights hyperpigmentation, dark spots, oxidative damage, and dull skin
Mulberry: Fades away dark spots & improves uneven skin tone.

Moisture Balm
Ceramides- These are naturally found lipids in the body which replenish/nourish the skin while also strengthening the skin's barrierv
Hyaluronic acid- A moisture magnet that attracts water to the skin to prevent dehydration and make it plump and supple
Sodium Hyaluronate- A derivative of Hyaluronic acid with smaller molecules that penetrate deep into the skin to hydrate and soothe it
Vitamin E- An antioxidant that moisturizes and brightens the skin while also protecting the skin from free radical damage caused by sun exposure
Niacinamide- An powerhouse ingredient that improves skin's natural barrier, minimizes pore size, prevents UV damage, and softens fine lines
Shea butter- A moisture-rich ingredient that boosts the skin's defense mechanism, and provides intense moisture and relief from inflammation or redness

Glow & Nourish - Festive Radiance Duo
Nourishing
I've been using the Glow and Nourish Festive Radiance combo for a few weeks now and have already received compliments on how great my skin looks. It's definitely a must-have for anyone looking to up their skincare game.
Good products
I love the festive packaging of this combo and the products inside do not disappoint. The radiance serum leaves my skin with a noticeable glow and the nourishing moisturizer keeps my skin feeling soft and smooth."
Good quality product
I have sensitive skin and was hesitant to try new products, but the Glow and Nourish Festive Radiance combo worked wonders. No irritation and my skin looks amazing."
Good Product
The combination of the radiance serum and nourishing moisturizer in this combo is perfect for achieving a healthy and youthful look. I highly recommend it.
Product Details
Country of Origin: India
Formulated & Marketed By: Health Q LifeSciences Private Limited, 2nd Floor, No.204, The Eva Mall, Brigade Road, Bengaluru, Bengaluru Urban, Karnataka, 560025

Manufactured By: Esthetic Insights Private Limited, Plot No. 16/A, IDA, 4th Phase, Jeedimetia, Hyderabad Telangana - 500055