Glow & Protect - Radiance Duo
Glow & Protect - Radiance Duo
Price (Incl. of taxes)
Rs. 1,260
MRP:
Rs. 1,680
25% OFF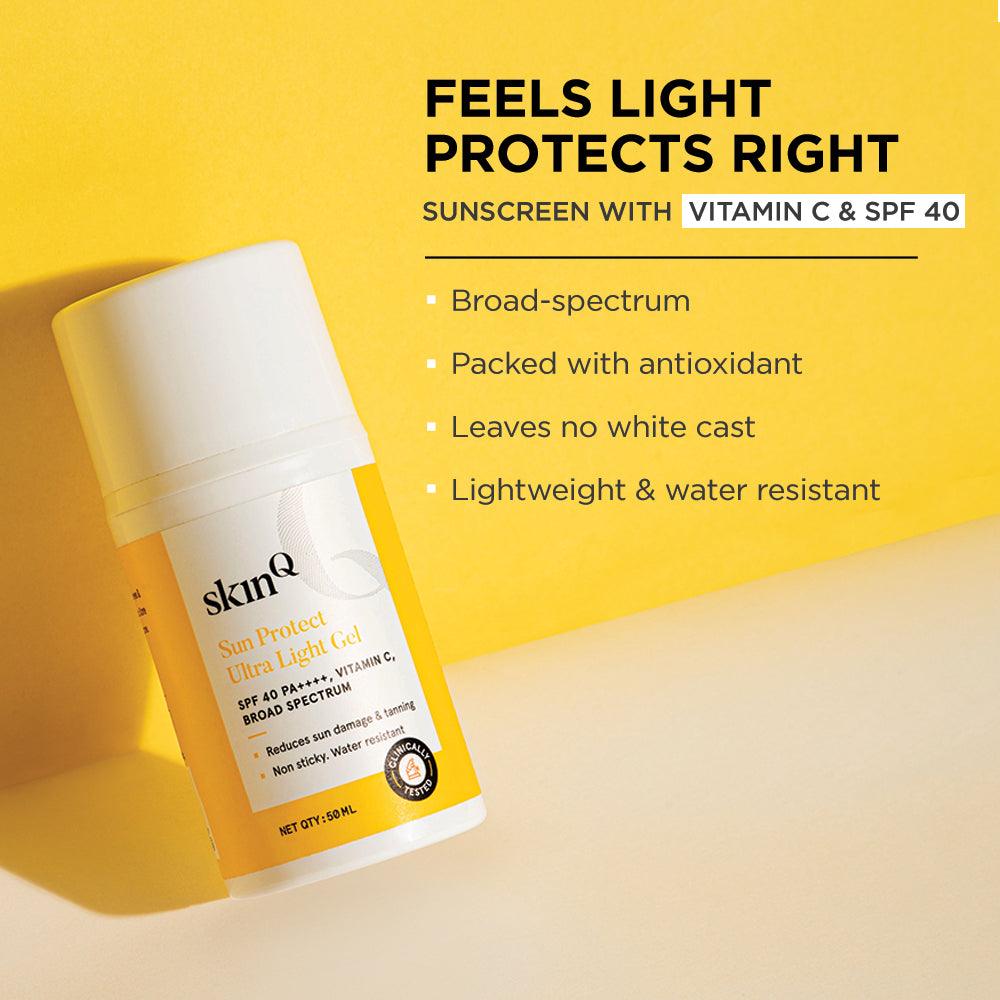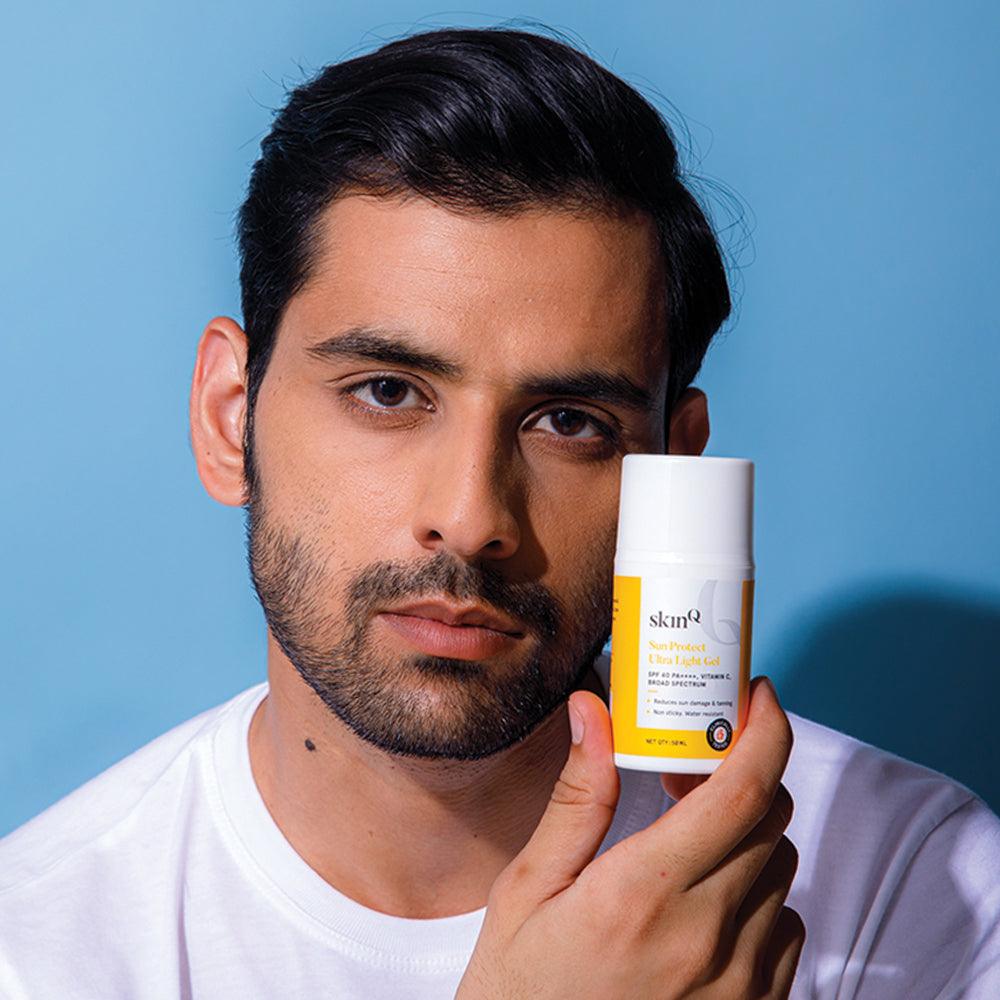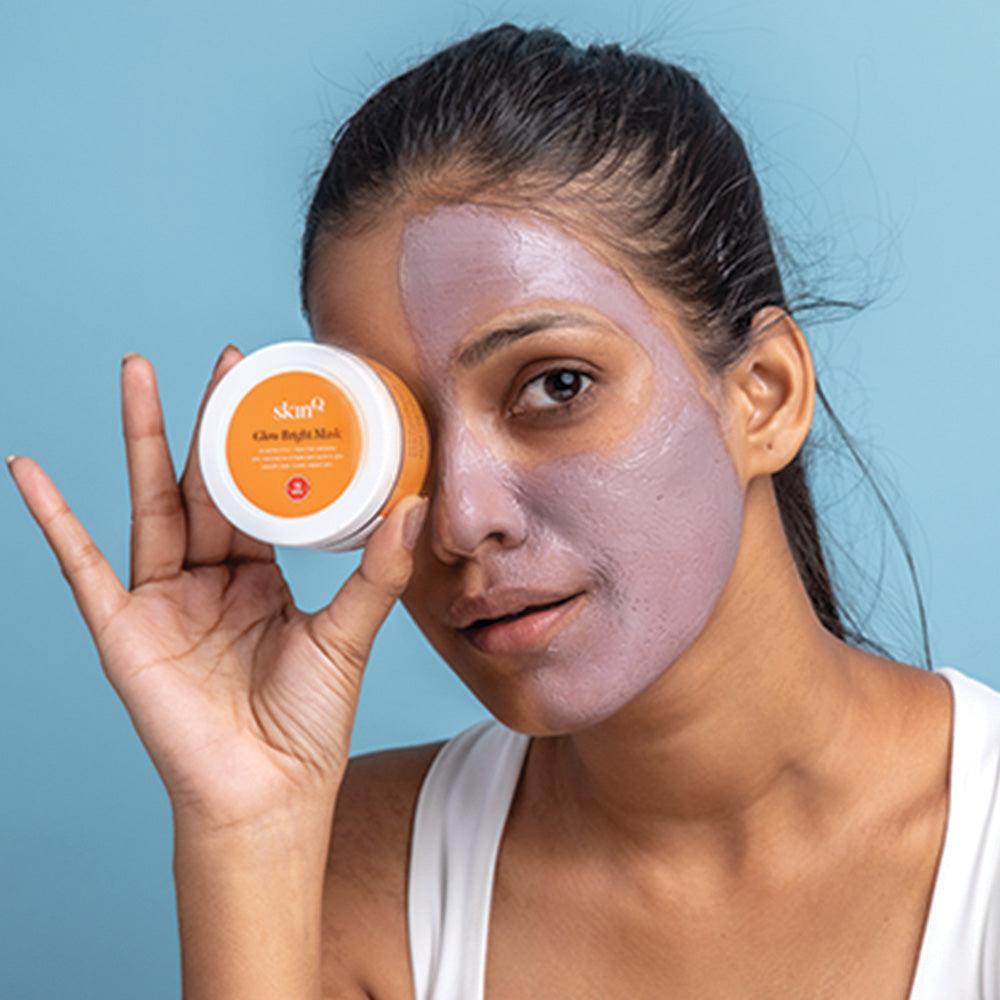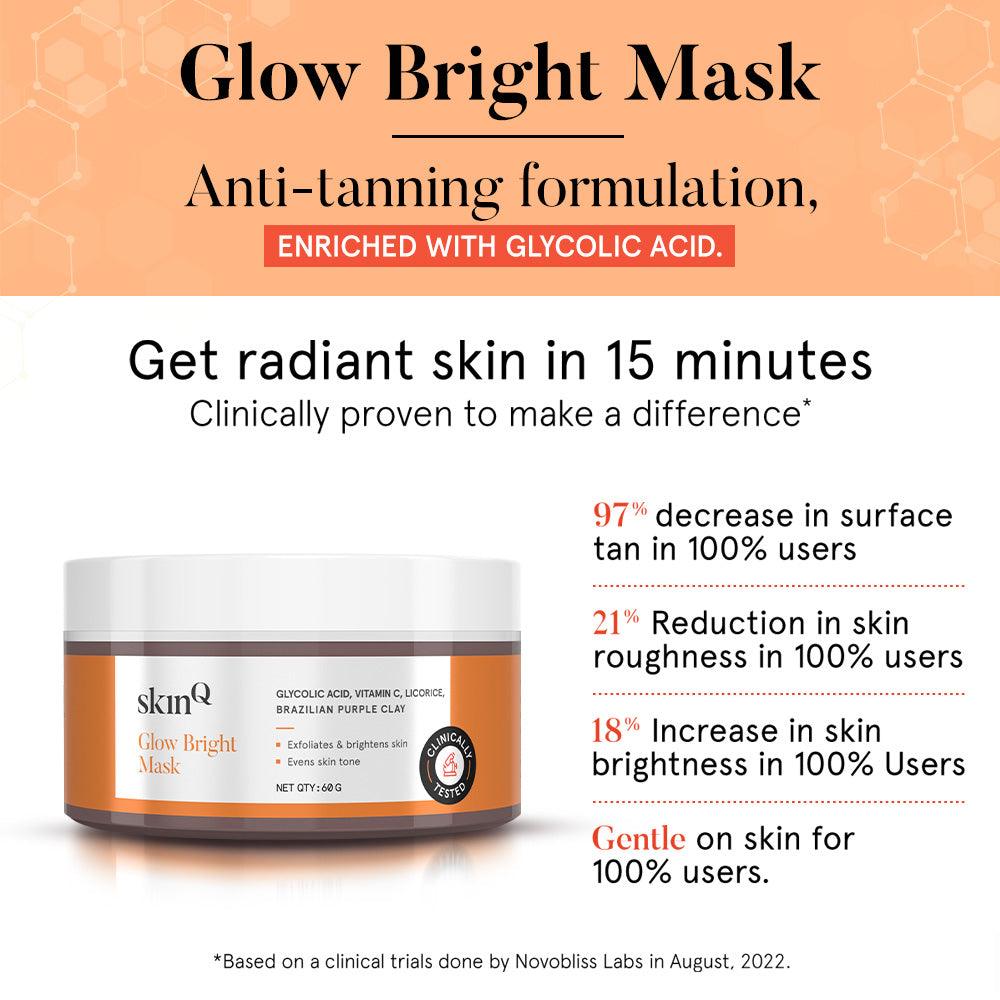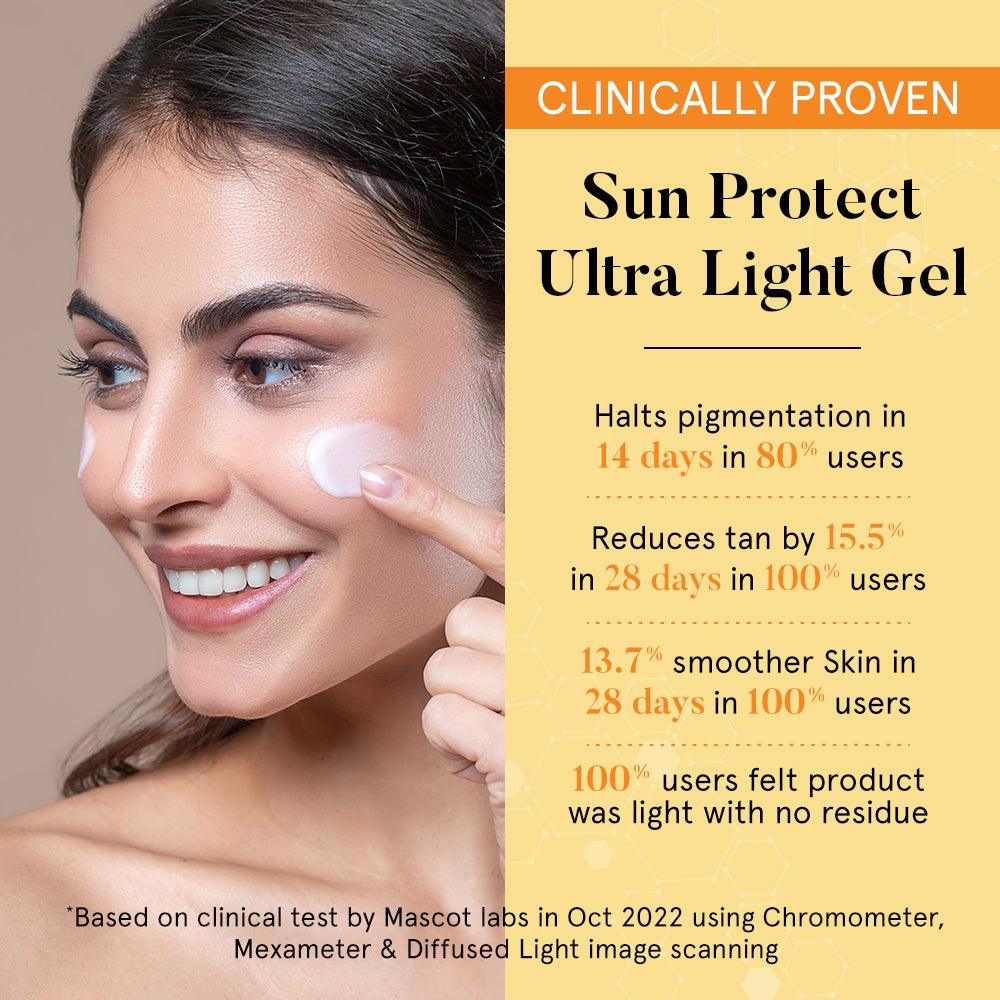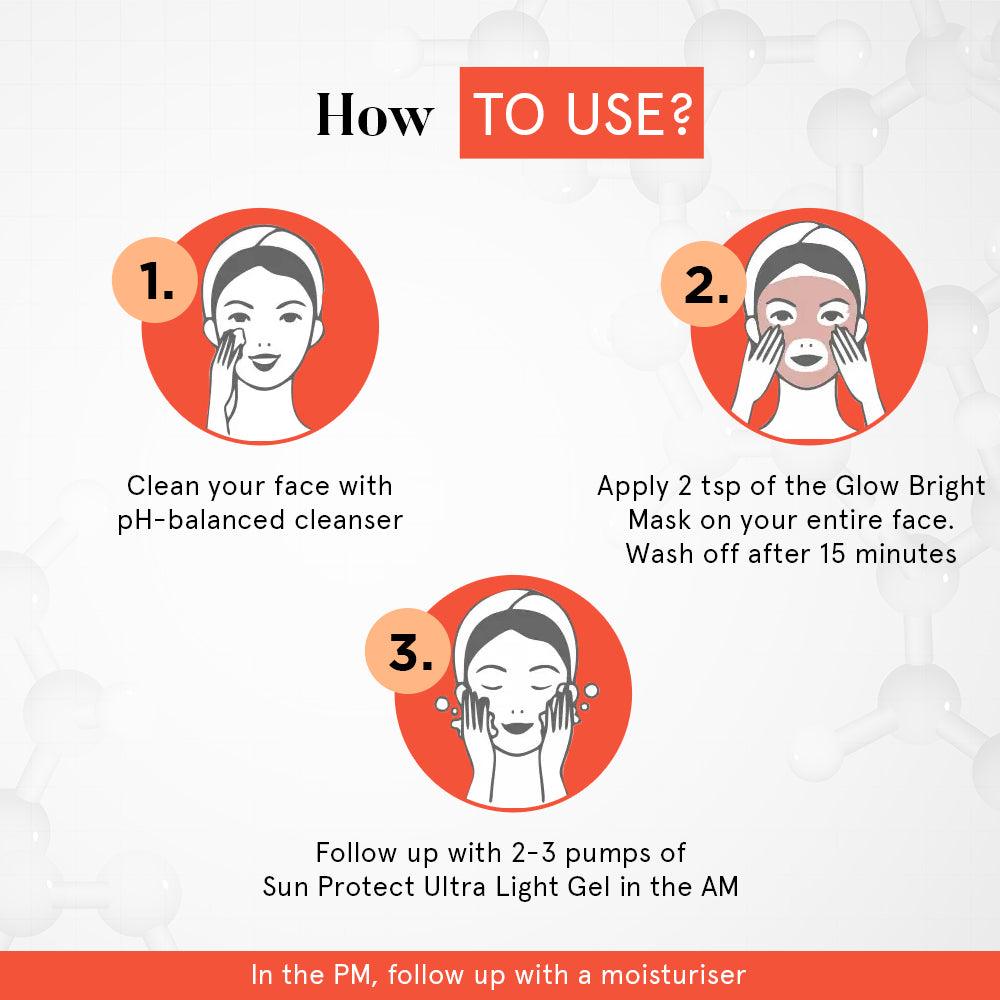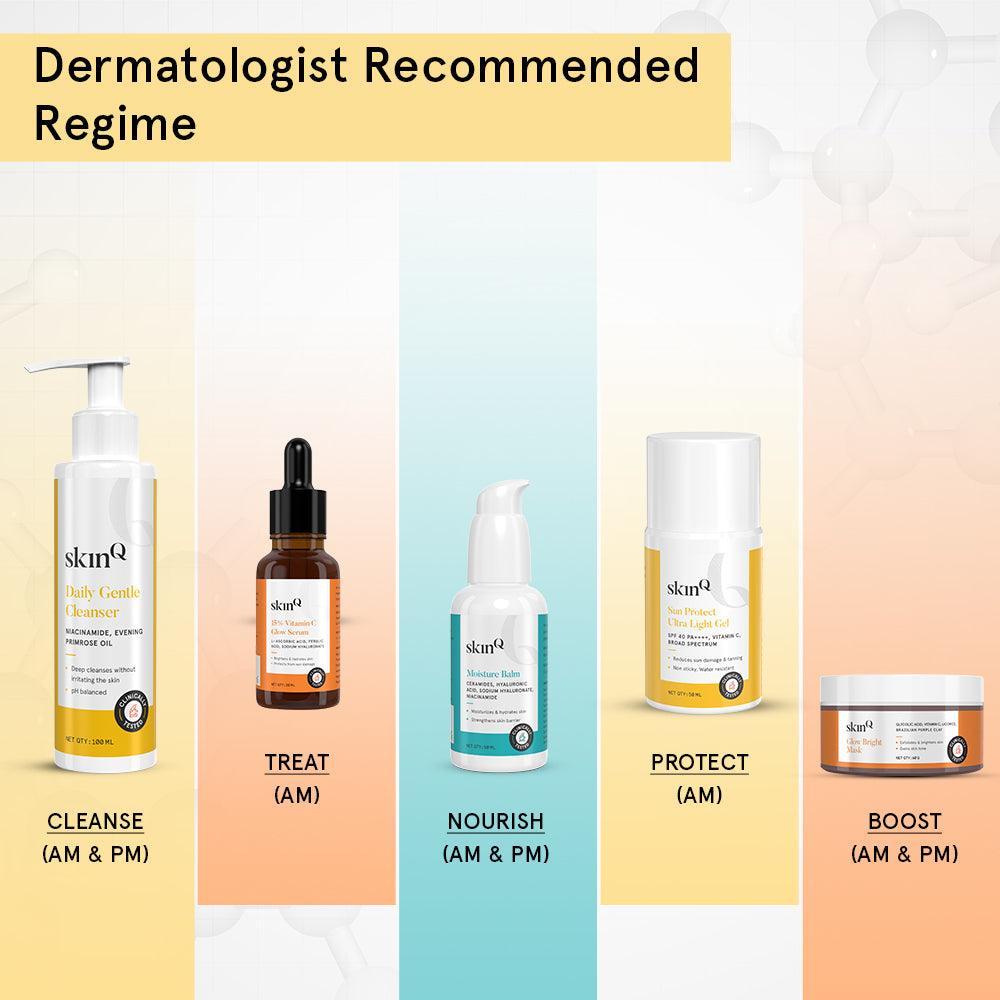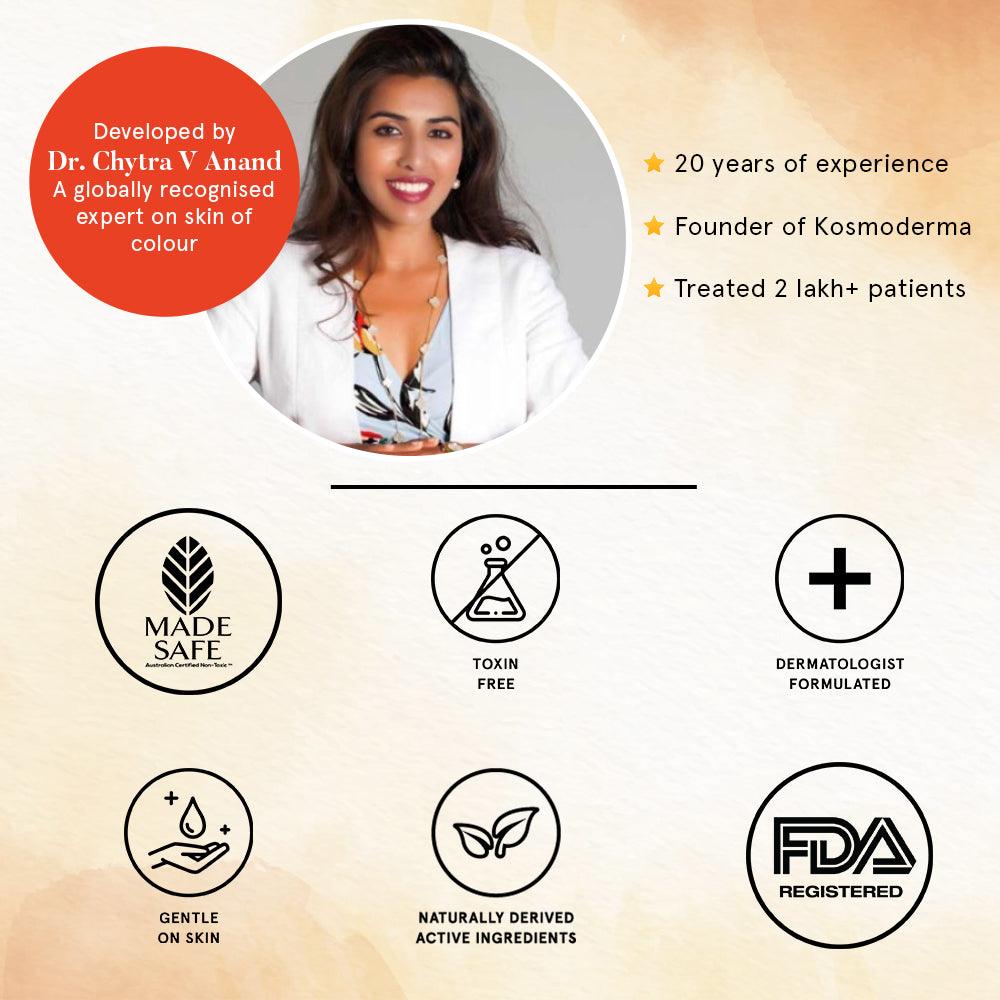 Product description
Clinically proven Glow Brite wonder mask & Sun protect gel.
Vitamin C-infused ultra matte SPF 40 Sun protection formula for daily use.
Instant brightening Clay mask that nourishes skin while improving glow in 15 mins.
Dermatologist formulated & tested.
PRODUCT DETAILS
WHO SHOULD USE IT?
HOW TO USE?
RESULTS TO EXPECT
ACTIVE INGREDIENTS
Crafted with science-backed formulation, and multi-actives infused products, this festive duo is sure to give the glow and radiance that you deserve this festive season. Our Combo gives you an irresistible glow and elevates your skin quotient by giving it the needed protection in two layers, with sunscreen infused with Vitamin C, reduces tanning with the multi actives present in the clay mask, leaving the skin visibly radiant. Keep that dull-looking, dry and dehydrated skin at bay and beat those festive blues with our festive radiance duo.
Glow Bright Wonder Mask
An Active Face Mask that visibly brightens your skin in just 15 Minutes
With the daily hustle, preparing yourself for that glowy-ready look can be a task. We bring you the best face mask for instantly glowing skin to save your skin from tanning, dullness, and tired-looking skin. Saving you those expensive runs to the salons, our time saving Glow Bright Wonder Mask makes you event ready.
SkinQ's Glow Bright face mask for glowing skin is an easy-to-use, effective, and the best companion you could ask for when it comes to prepping your skin, be it this festive season or a fancy night out. Niacinamide, Glycolic Acid, and Licorice are the active ingredients in this tan removal face pack that help remove dull-tanned skin, leaving the skin looking brighter and more even-toned. This face mask for glowing skin contains Vitamin C, which has antioxidant properties that help boost skin glow and make you look younger.
Just 15 minutes with this one-step tan removal face pack is all you need for you to be ready and step out with visibly glowing radiant skin.
Sun Protect Gel
Vitamin C & Sunscreen are known to be the power couple of sun protection, which is why at SkinQ, we decided to bring the best of both worlds in our 2-in-1 Vitamin C & SPF 40, dermatologist-formulated and recommended sunscreen. Introduce your skin to the best sunscreen for Indian skin and get that glowing, sun-protected, non-sticky, non-greasy look you've always wanted.
Sunscreen for the face is an essential part of your daily skincare routine, but it's not always easy to find the perfect one. You want something that will protect your skin from harmful UV rays, repair your skin, and keep it looking young and healthy. To maintain that radiant skin, get your hands on this sunscreen, this festive season - our Sun Protect Gel is a broad spectrum PA ++++ Sunscreen with Vitamin C and SPF 40!
If you religiously apply our sunscreen infused with vitamin C, you are one step closer to preventing fine lines and wrinkles in the longer run.
Incorporate this powerful Radiance Duo for that radiant and youthful-looking skin.
Our Radiance Duo combo is best suitable for people who:
Instant Glow and Radiant Skin
Want that lasting glow and sun protection
Suffer from dull and tired-looking skin
Have blotchy skin or uneven skin tone
Have tanned or pigmented skin
Have stubborn spots and marks
Normal to All Skin type
Step 1:
Cleanse your face with a gentle cleanser to get rid of that excess dirt and grim. We suggest SkinQ Daily Glow Cleanser- infused with active ingredients.
Smear 1-2 tsp of the product on your entire face. Make sure you apply it evenly on your face. Leave the mask to dry for 15 minutes, then wipe it off with wet cotton or rinse it off with cool water

Step 2:
Post using the mask, apply a lightweight, non-comedogenic moisturiser. Thereafter take 2-3 pumps of the Sun Protect Gel and apply to your face and neck. To protect your skin from further sun damage and to maintain your glowing skin, use it for 20 minutes before stepping out.
✔ Gives your skin an instant boost and radiance
✔ Give the skin long-lasting maintenance on constant usage
✔ Reduces tan & pigmentation
✔ Protects your skin from environmental stressors & sun damage
✔ Protects your skin from harmful UV rays & free radicals.
Glow Bright Wonder Mask:
Glycolic acid: The most effective form of AHA derived from sugarcane exfoliates the skin and promotes cell turnover to remove dull skin and tan.
Niacinamide: A powerhouse ingredient that improves skin's natural barrier, minimizes pore size, prevents UV damage, and brightens skin
Licorice: An active that brightens the skin, softens the skin texture, heals acne scars, and works on hyperpigmentation
Ethyl Ascorbic Acid (Vit C)- A potent and stable form of vitamin C that fights hyperpigmentation, dark spots, oxidative damage, and dull skin
Mulberry: Fades away dark spots & improves uneven skin tone.
Sun Protect Gel:
Sunscreen Complex: Provides broad spectrum UVA /UVB protection and aids in the prevention of free radical damage.
Ethyl Ascorbic Acid (Vitamin C ): A powerful antioxidant that helps reduce irritation and pigmentation caused by sun damage.
Great Purchase for the price.
I got this at a discount price. Loving the sunscreen and the mask uplifts my skin tone every time I use it.
I gifted Glow & Protect combo to my friends.
Everyone loved how much value this brought to all of us. We now love to mask together with this. Before any event this is our go to.
This is value for money. It really works well
I had the worst breakout last month & it left marks on my entire face. This combo has helped me reduce 60% of my marks.
This combo has the two most incredible products from SkinQ.
Glow Bright Mask is my family's go-to on Sundays. Love the sunscreen as well. It is handy for everyday usage.
The Kit has done so much for my skin.
I bought this before my sister's wedding. The Glow Bright Mask really helped my skin look brighter & radiant. The sunscreen was a must and I really do see how it saved my sensitive skin from getting tanned further.
Product Details
Country of Origin: India
Formulated & Marketed By: Health Q LifeSciences Private Limited, 2nd Floor, No.204, The Eva Mall, Brigade Road, Bengaluru, Bengaluru Urban, Karnataka, 560025

Manufactured By: Esthetic Insights Private Limited, Plot No. 16/A, IDA, 4th Phase, Jeedimetia, Hyderabad Telangana - 500055