The Glowble Couple
Price (Incl. of taxes)
Rs. 1,170
MRP:
Rs. 1,680
30% OFF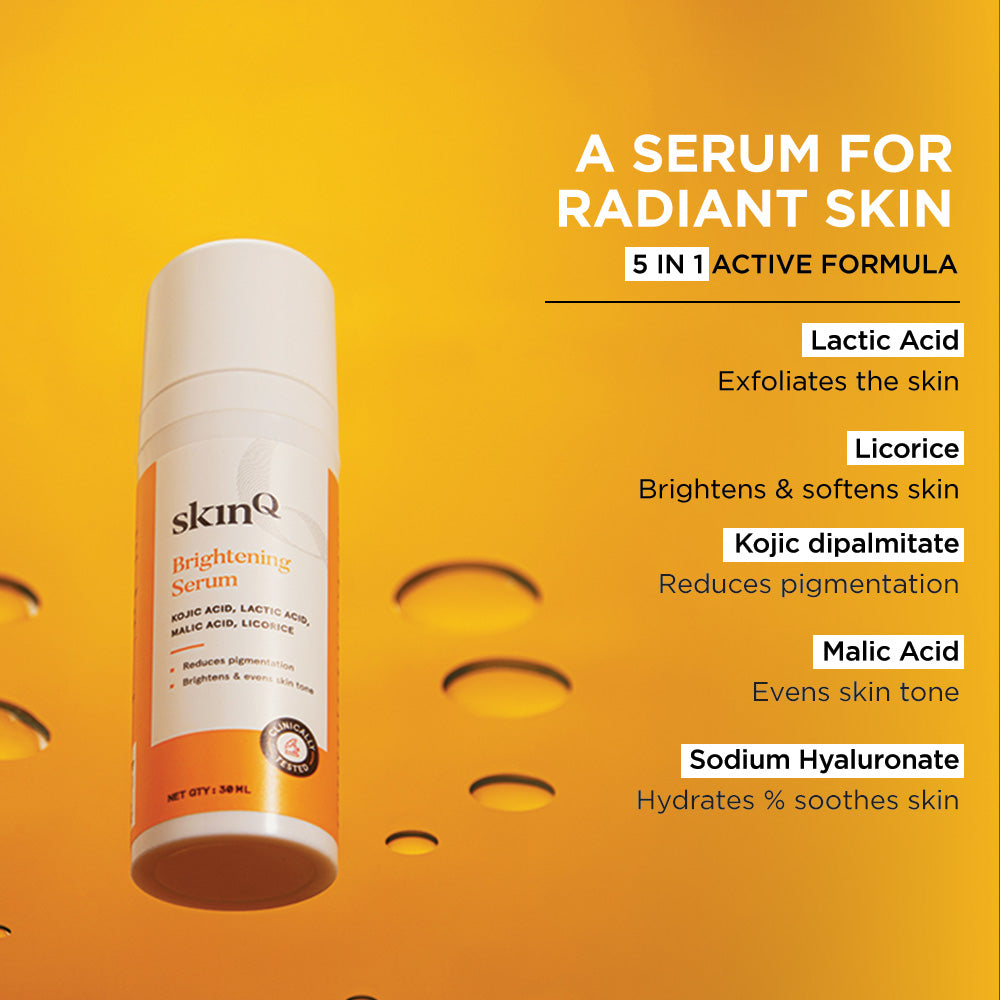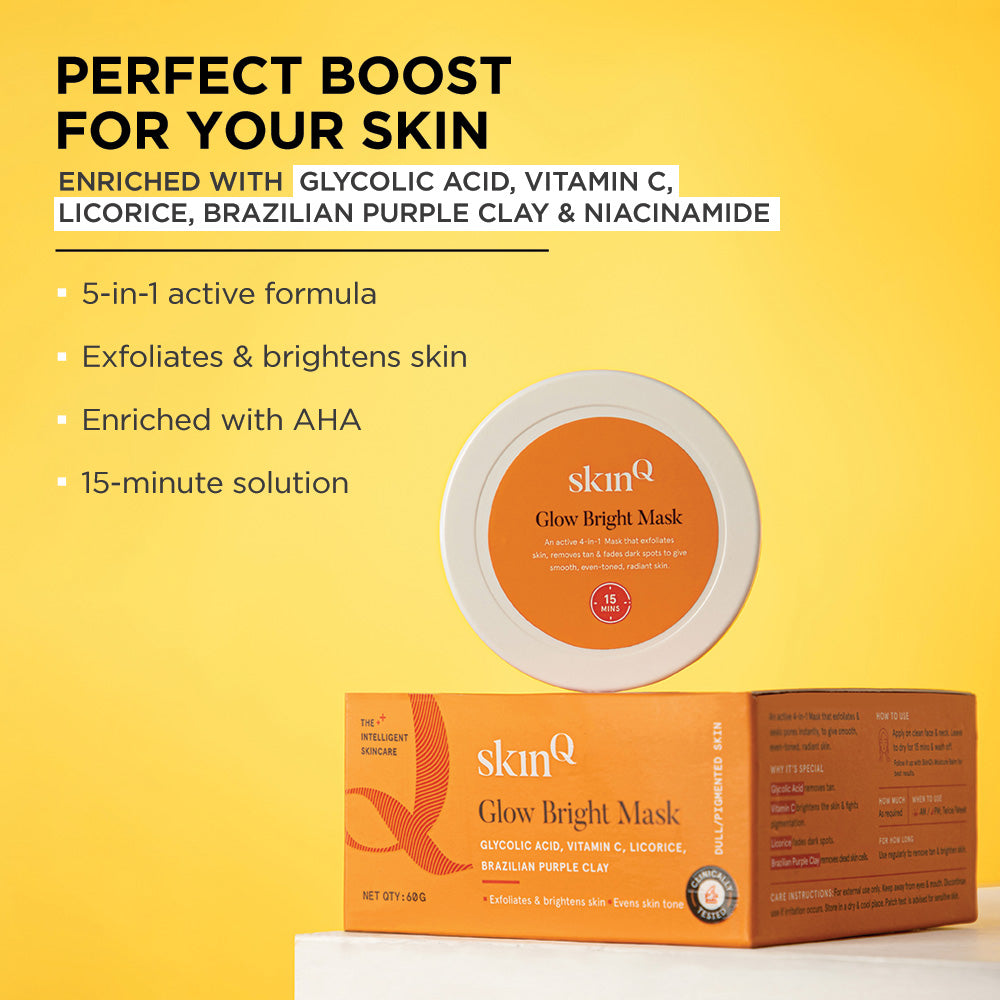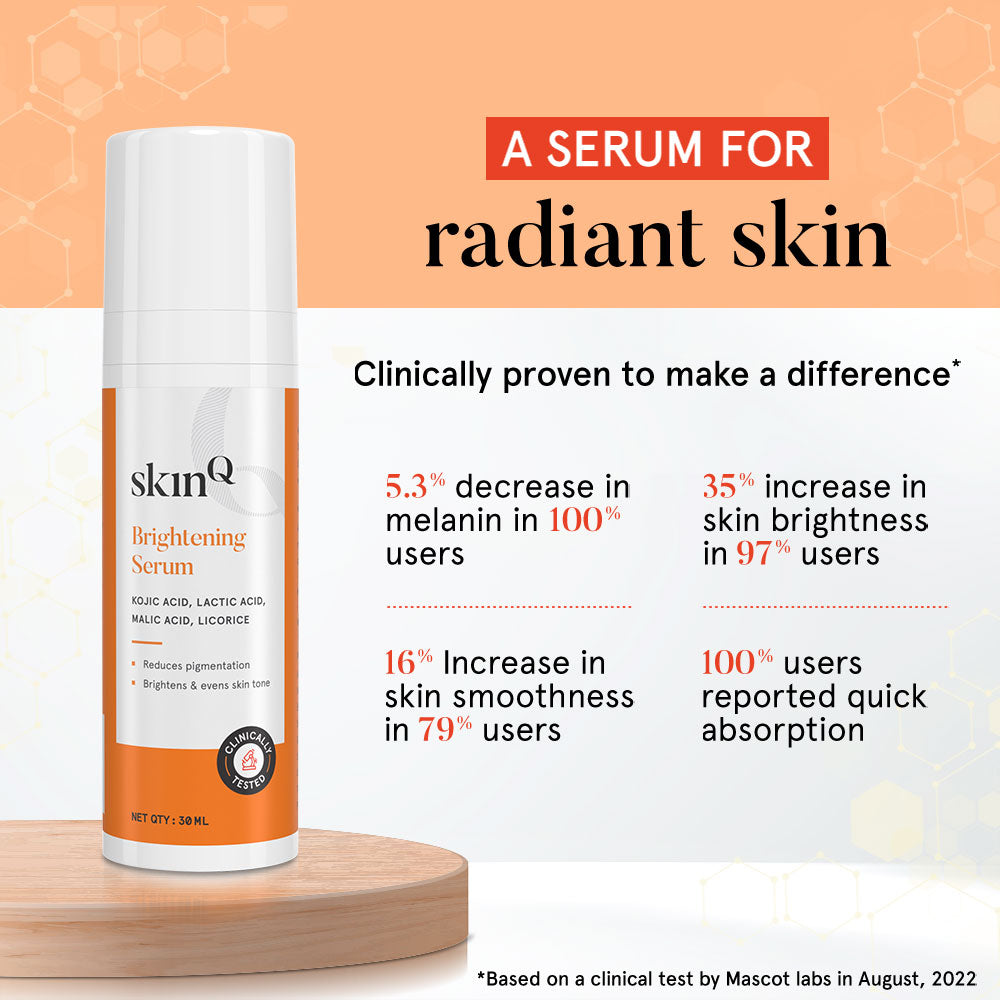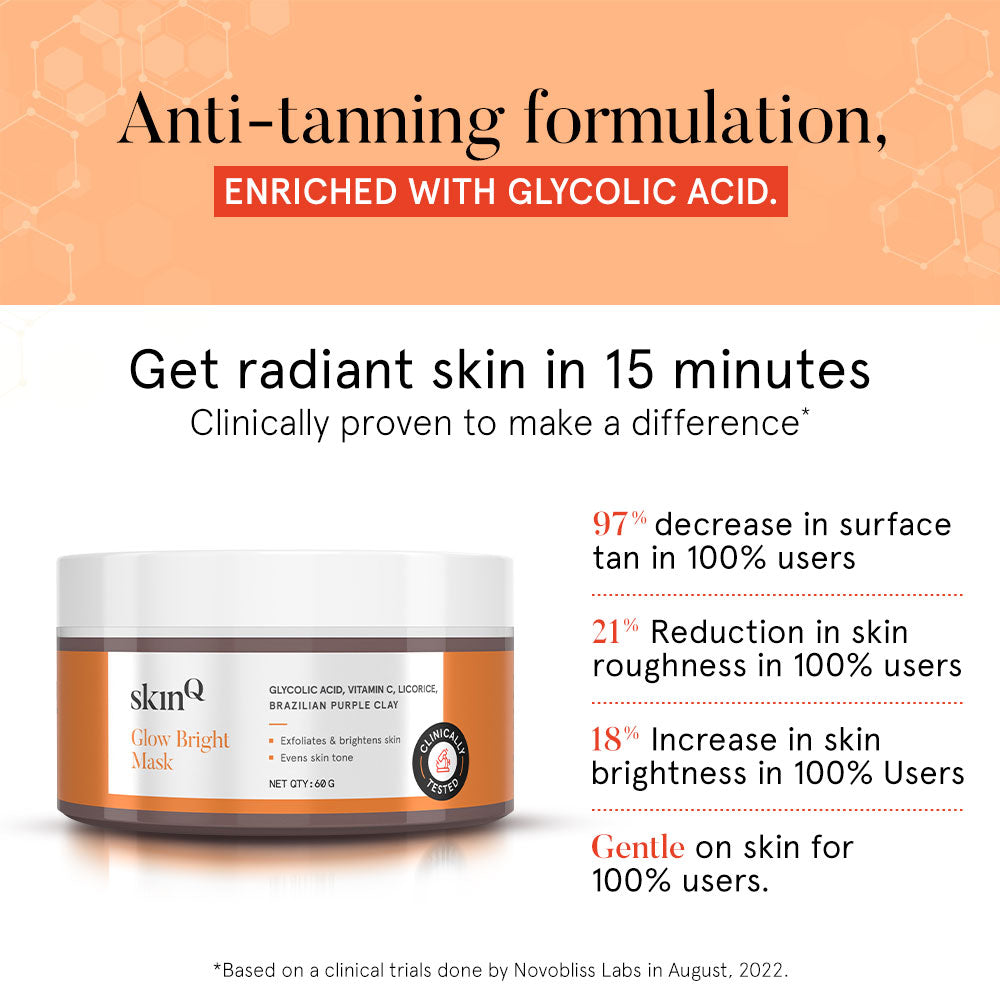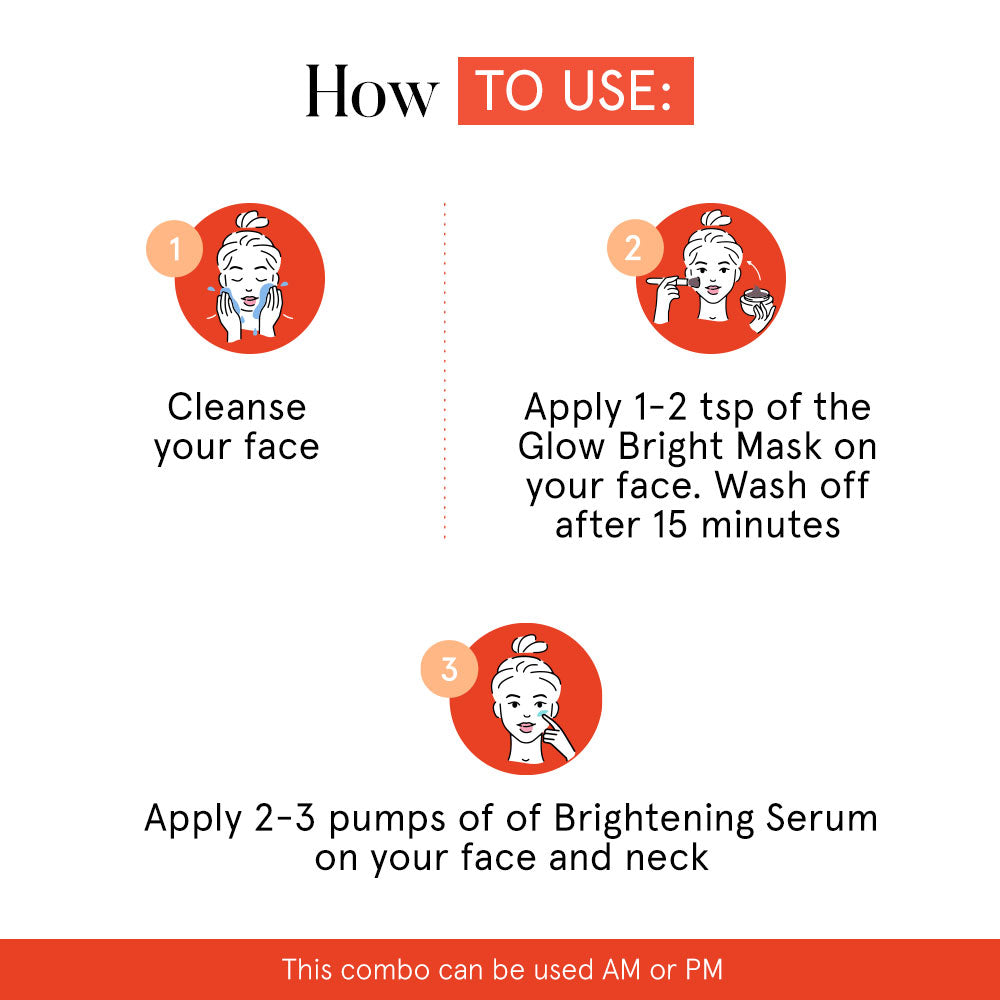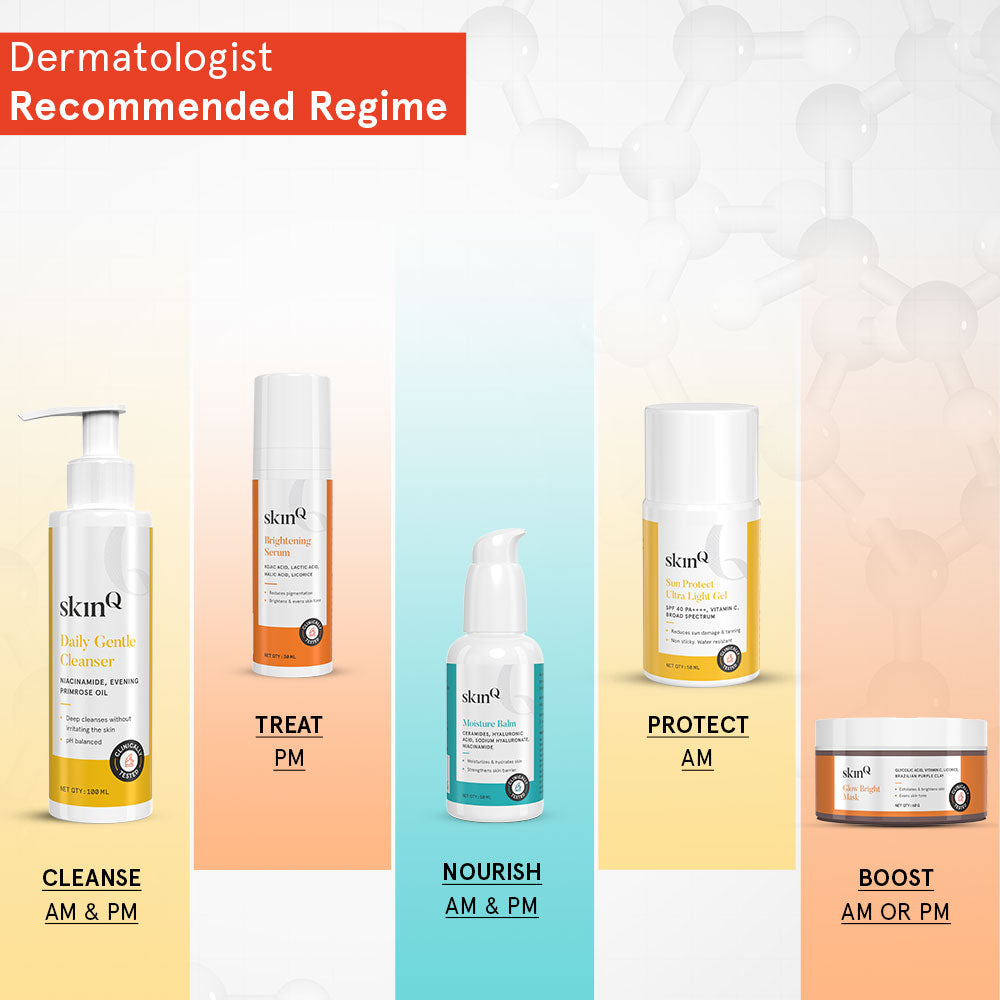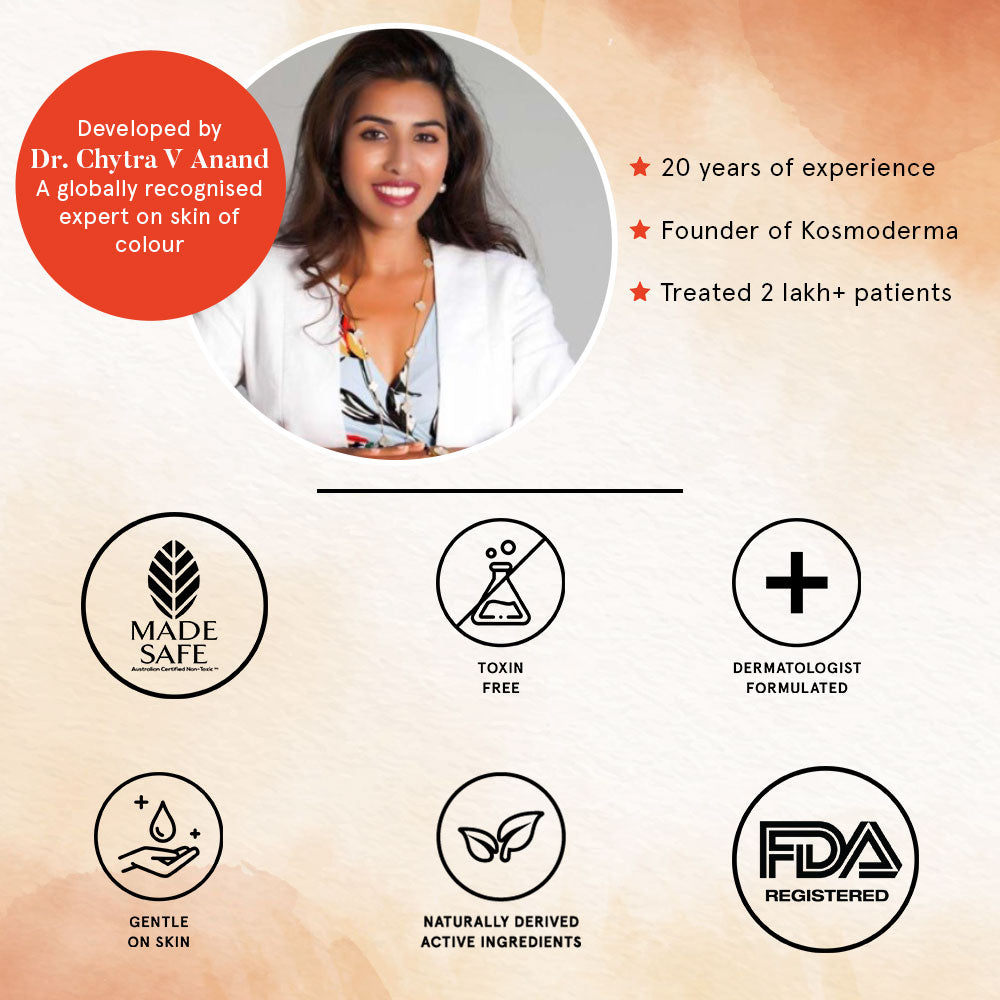 Product description
Revitalises dullness & tired skin
Restores Radiance & Glow
Diminishes pigmentation
Evens skin tone & complexion
PRODUCT DETAILS
WHO SHOULD USE IT?
HOW TO USE?
ACTIVE INGREDIENTS
Glow Bright Wonder Mask
A superior formulation with four active ingredients, perfect for reviving a tanned and dull face. This ensures brightened, supple and softer skin in only 15 minutes. Infused with deep penetrating actives - Glycolic Acid, Niacinamide, Licorice, and Vitamin C, this mask instantly brightens the face and reduces visible sun damage and tan. 
Brightening Serum
A deep penetrating molecular formula to heal damaged layers of skin. Formulated to heal blotchiness, pigmentation and patchiness.Evens out skin tone, making the complexion feeling smoother and blemish free. Regular usage of this serum gives long lasting results.
For all skin types:

Those who have dull, tanned and compromised skin, should include this in their routine to achieve a brighter, even and healthier complexion. The mask can be used at AM & PM both. The serum however should be used at night.
Step 1
Post cleansing the skin with a pH balanced cleanser, scoop out 2 teaspoons of the mask & apply evenly on the face and neck for 15 minutes. Wash it off with cool water.

Step 2
Apply 2 pumps of this serum on a clean face. Gently dab with your fingertips and top it off with a moisturiser.
Glow Bright Mask
Glycolic acid: The most effective form of AHA derived from sugarcane that exfoliates the skin and promotes cell turnover to removes dull skin and tan.
Niacinamide: An powerhouse ingredient that improves skin's natural barrier, minimises pore size, prevents UV damage, and brightens skin
Licorice: An active that brightens the skin, softens the skin texture, heals acne scars, and works on hyperpigmentation Ethyl Ascorbic Acid (Vit C)- A potent and stable form of vitamin C that fights hyperpigmentation, dark spots, oxidative damage, and dull skin
Mulberry: Fades away dark spots & improves uneven skin tone.

Brightening Serum
Lactic acid: A gentle form of AHA derived from milk that exfoliates the skin without making it feel dry
Licorice: An active that brightens the skin, softens the skin texture, heals acne scars, and works on hyperpigmentation
Kojic dipalmitate: Inhibits pigment synthesis and lightens pigmentation spots.
Malic acid: Reduces surface tanning and brightens the skin giving it a healthy glow and even complexion.
Sodium Hyaluronate: A derivative of Hyaluronic acid with smaller molecules that penetrate deep in the skin to hydrate and soothe it
Aloe: A soothing and anti-inflammatory ingredient
Cucumber Extract: Hydrates and soothes skin. It conditions the skin and restores natural skin moisture.

The result is very good. Love the product.
Amazing combo
I just love how beautiful this combo works to remove the tan and the results are visible ❤️
My verdict is, you should go for it.
You will not regret this. By it when they run a discount. Two great products for the price of two. Loved it!
I have tried various products to achieve that glass like glow and this combo helped me with that.
Unlike other skincare brands, This one has helped me get closer to my skin goal.
Product Details
Country of Origin: India
Formulated & Marketed By: Health Q LifeSciences Private Limited, 2nd Floor, No.204, The Eva Mall, Brigade Road, Bengaluru, Bengaluru Urban, Karnataka, 560025

Manufactured By: Esthetic Insights Private Limited, Plot No. 16/A, IDA, 4th Phase, Jeedimetia, Hyderabad Telangana - 500055